As more organizations have implemented ExoInsight to power their management and analytic reporting processes, the desire has grown to have the same efficiencies and ease-of-use for other important sources that they do for Essbase, PBCS, FCCS, and Analysis Services. One of the most consistently requested sources is Hyperion Financial Management (HFM). We are happy to announce that HFM 11.2+ is now fully supported in ExoInsight!
Alteryx
HFM data and hierarchies can now be accessed directly from Alteryx, eliminating the need for manual extracts, SmartView refreshes, stale data, flat files, etc. This can reduce the time it takes to analyze and report on consolidated actuals and produce management reporting for month, quarter, and year-end close. ExoInsight provides the same easy access to your HFM data and hierarchies in Alteryx that it does for Essbase, PBCS, FCCS, and Oracle Financial Cloud. You can also use Alteryx to load data into HFM, enabling you to create repeatable, auditable, and schedulable end-to-end workflows for your financial close processes.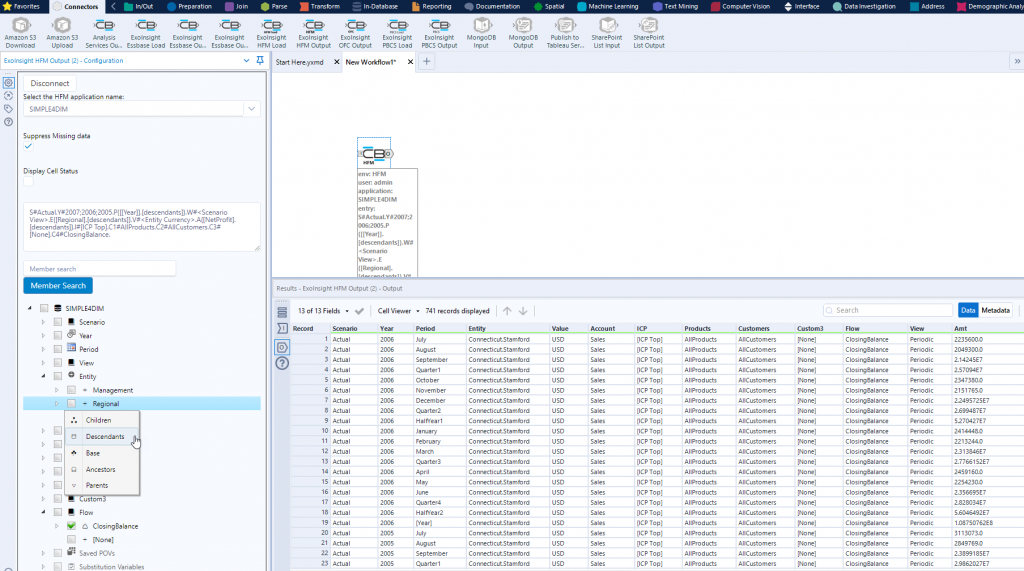 Tableau
ExoInsight now enables Tableau users to connect directly to their HFM applications from Tableau Desktop and Tableau Server. The ability to use Tableau against these financial applications opens up reporting and dashboarding options that have never previously existed. Now you never have to wait on a stale, manual extract to be created for you to see your HFM data in Tableau. Instead, simply use ExoInsight to connect directly from Tableau Desktop to your applications and create the dashboards you've always wanted to. You can also publish your workbook or ExoInsight data source to Tableau Server and schedule a refresh of the data and hierarchies on a schedule.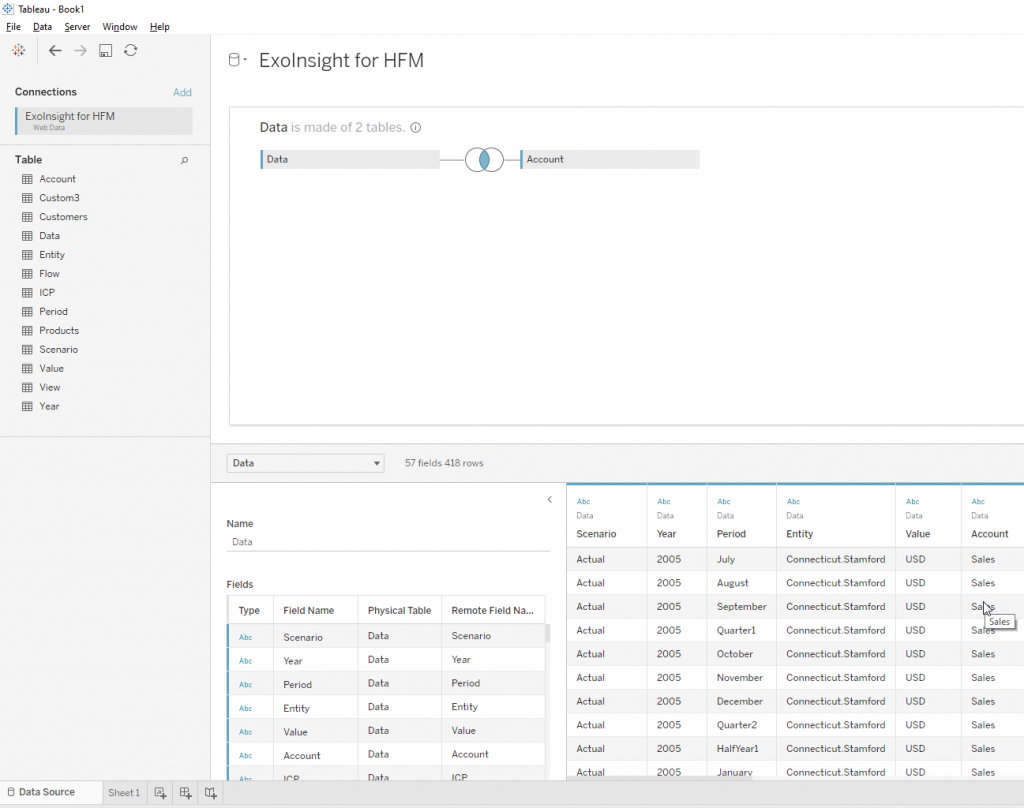 Relational Database Integration
ExoInsight enables the ability to integrate your HFM data and hierarchies directly with any relational database target. Create scripts that push your consolidated actuals over to the EDW for analysis, or over to a reporting database for dashboarding. Easily control and modify what data is pulled and how it interacts with the destination database.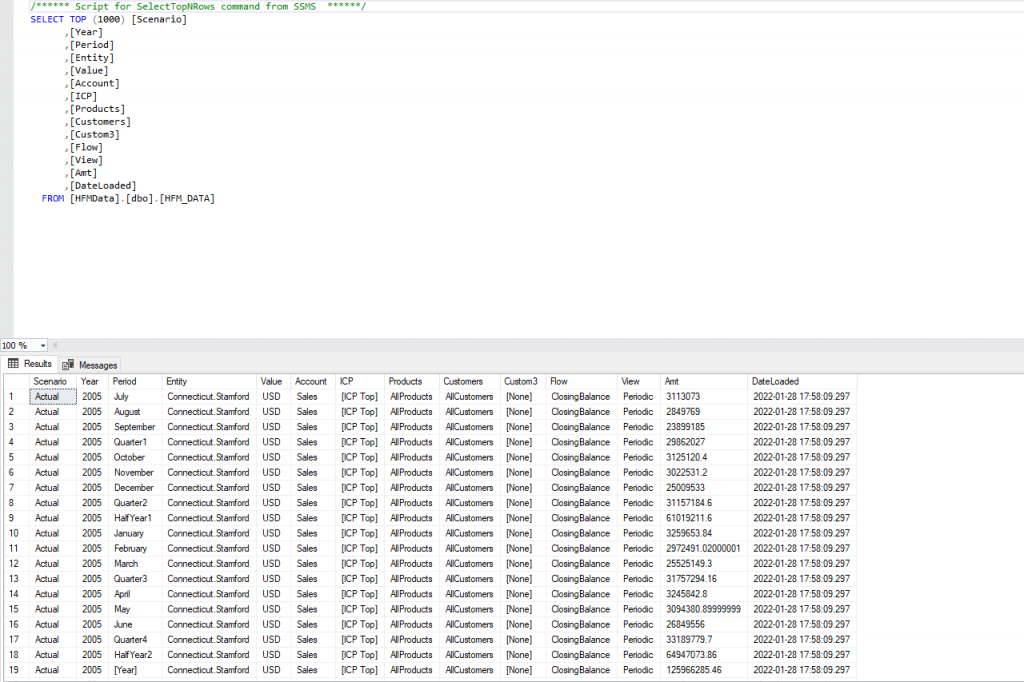 Complete Control of Your Data
Many more integration options exist, such as the ability to pull data directly into KNIME, create a Tableau hyper file, or push to a delimited file. You already own your HFM data, and now ExoInsight can help you get more value out of it by eliminating costly errors due to stale data, reducing the time it takes to use the data, and eliminating the inherent risk of using a manual or Excel-driven data extract and reporting process. Contact us today to schedule a demo!